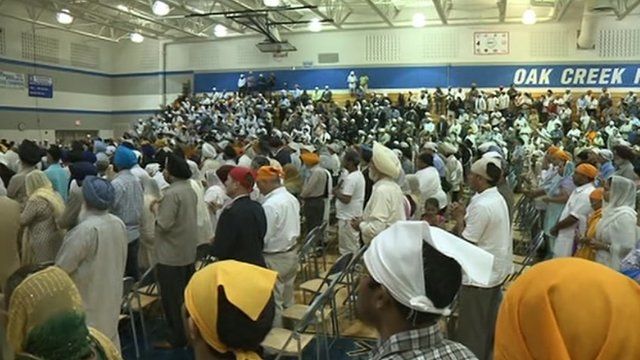 Video
Thousands attend Wisconsin shootings memorial service
Thousands of people, including mourners from abroad, have turned out for the funerals of six victims of a shooting at a Sikh temple in Wisconsin.
Among the speakers were Wisconsin Governor Scott Walker and US Attorney General Eric Holder.
Governor Walker hailed the response of those in the community, saying they had shown how "love overcomes hate".
Mr Holder promised renewed efforts to protect religious communities from violence: "This is how we will strengthen the American family. This is how we will overcome today's pain and drive tomorrow's progress."