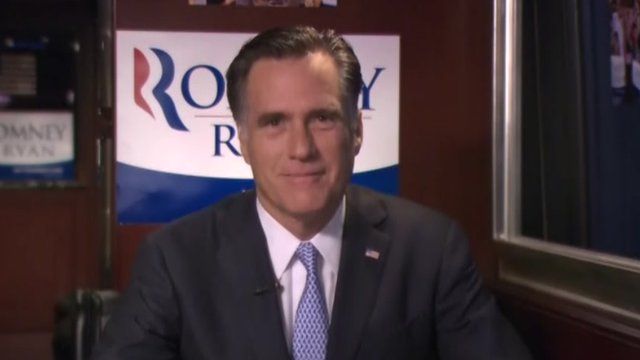 Video
Romney says personal attacks 'diminish' White House
Republican presidential candidate Mitt Romney has pushed back against criticism from the Obama campaign, in some of his most strongly worded remarks yet.
Branding the Obama campaign as one of "division and attack and hatred" in an interview with CBS News, Mr Romney said the attacks "diminished" the office of the White House.
During the interview, Mr Romney also said the attacks were designed to foster "enmity and jealousy and anger" and he was running on a different message - to get America working again.
Go to next video: 'Sexting' added to US dictionary