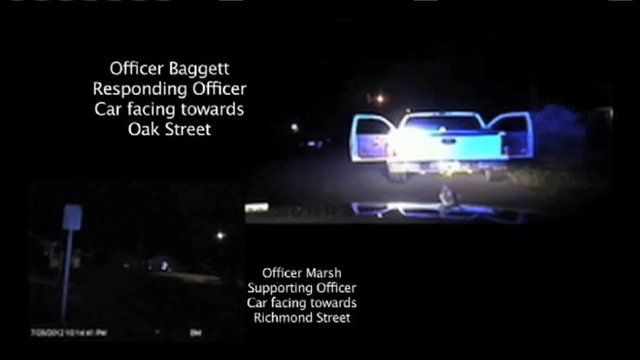 Video
Chavis Carter dash cam video of questioning and arrest
The family of Chavis Carter, a 21-year-old African-American man who is said to have shot himself in the head in a police car after he was searched and handcuffed on 28 July, are questioning that account of his death.
A video from the dash cam of the police car was released under a Freedom of Information Act request from media organisations.
The footage shows police questioning and arresting Carter, as well as their interview of two other people.
But the footage has done little to answer the Carter family's questions because while it shows their son being questioned and handcuffed, it does not include the moment the fatal shot was fired.
Go to next video: South Sudan a 'humanitarian catastrophe'