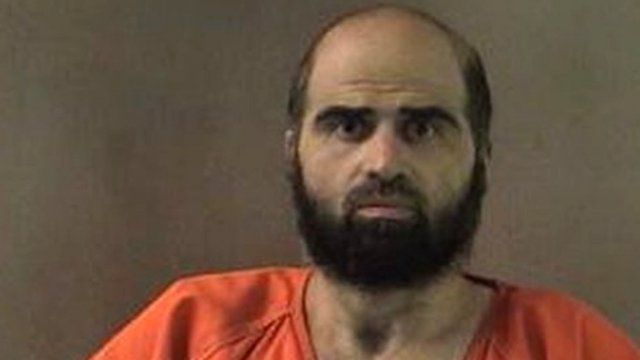 Video
Beard row halts Fort Hood army base murders trial
The trial of a US army psychiatrist accused of killing 13 people in a shooting spree at a Texas army base in 2009 has been suspended while a court decides whether his beard should be removed.
Major Nidal Hasan's lawyers say the beard is an expression of his Muslim faith, but army regulations state that soldiers must be clean shaven.
It is also argued that the beard makes it hard for witnesses to identify him.
The BBC's Alastair Leithead has more details.