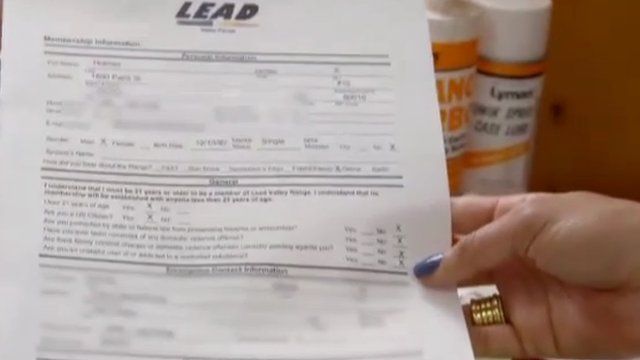 Video
Aurora shootings: Suspect's gun club application form
In a documentary about the gun massacre at a cinema in Aurora, Colorado, presenter Amal Fashanu is shown the application form that suspect James Holmes submitted when he tried to join a gun club in the weeks before the attack.
The owner of Lead Valley Range, Glen Rotkovich told Fashanu: "This is the actual application that I received from him, with his name, address and all the general information on it and his parents' address in San Diego."
Twelve people died and 58 were wounded in the attack on 20 July at a midnight screening of the Batman film The Dark Knight Rises.
The Batman Shootings was broadcast on Tuesday 21 August at 04:25 BST on BBC Three and is available on the iPlayer (UK only).
Read More: BBC Three blog: The Batman Shootings