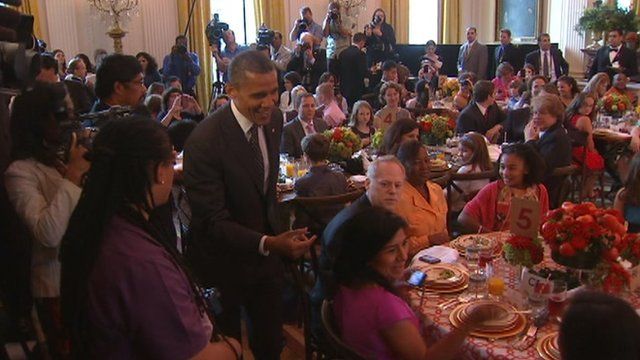 Video
President Obama drops in on 'kids' state dinner'
First Lady Michelle Obama has hosted the White House's first "kids' state dinner" - a luncheon for 54 children who created winning recipes for a healthy eating competition.
More than 1,200 children entered the first lady's Healthy Lunchtime Challenge.
President Barack Obama dropped in on the luncheon to say hello to the children and their parents.
Go to next video: Russian space junk 'a health hazard'