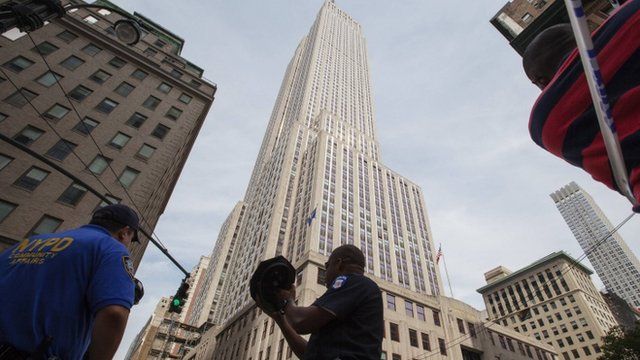 Video
US police: Disgruntled ex-employee 'shot and killed co-worker'
A fired women's apparel designer shot dead a former colleague outside the Empire State Building in New York City before he was killed by police.
Nine others were hit by bullets, some possibly fired by police, New York Mayor Michael Bloomberg said.
Those wounded suffered minor injuries and all were expected to survive.
Police Commissioner Ray Kelly named the shooter as 53-year-old Jeffrey Johnson, who lived in Manhattan. His victim was 41 years old.