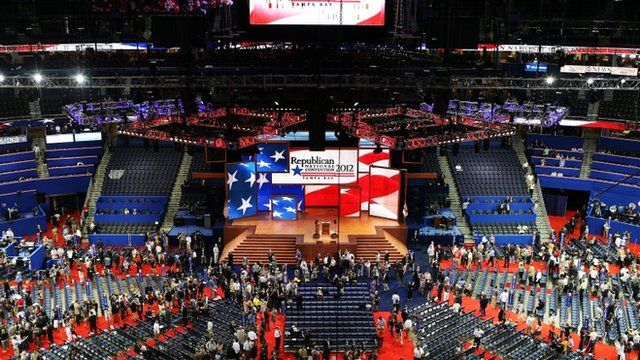 Video
Republican National Convention opens in Tampa
The Republican Party has opened its national convention in Tampa, Florida, during which presidential candidate Mitt Romney is to be officially anointed as the party's nominee.
But soon afterwards the chairman of the Republican National Committee, Reince Priebus, declared the gala recessed amid heavy rain from a tropical storm moving through the Gulf of Mexico.
At the opening, the Republicans launched a debt clock to count how much the federal government will borrow during the convention.
Tropical Storm Isaac is expected to make landfall as a hurricane near New Orleans virtually seven years to the day after Hurricane Katrina devastated the Louisiana city.
Go to next video: Tropical storm heads to Florida