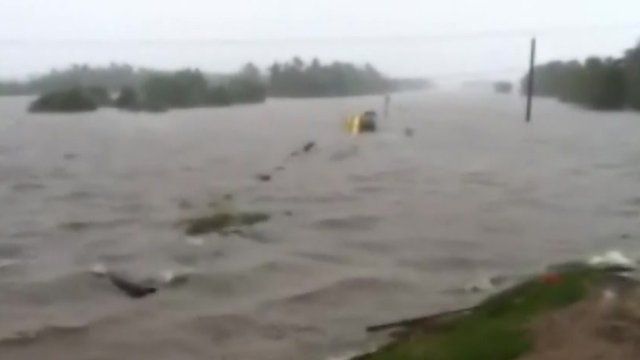 Video
Hurricane Isaac hits Braithwaite levee
As Hurricane Isaac bears down on New Orleans, sea water is already flowing over a levee in a town to the south of the city.
Caitlin Campbell, a spokeswoman for Plaquemines Parish - where Isaac first touched down - said water was running over an 18-mile (29-km) stretch of the levee and some homes were flooded.
There are reports of people stranded by rising waters in the Braithwaite area, and images from local TV station WWLTV showed rising waters threatening to run over the town's protective levee.
Alistair Leithead reports from New Orleans.