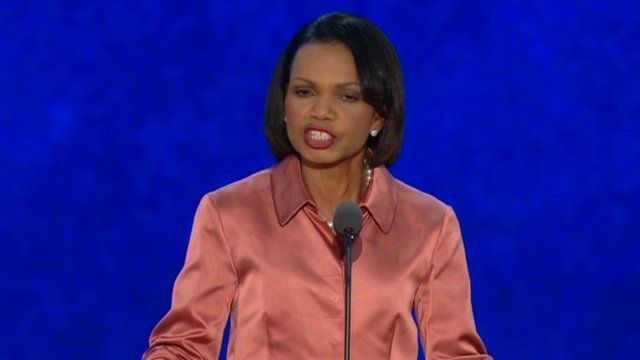 Video
Condoleezza Rice: 'Mitt Romney knows leadership'
Former Secretary of State Condoleezza Rice has said that Republican presidential nominee Mitt Romney and running mate Paul Ryan "know what to do" to maintain US leadership.
Speaking at the Republican National Convention in Tampa, Florida, Ms Rice said: "Our well-being at home and our leadership abroad are inextricably linked, they know what to do."
On Thursday night, Mr Romney is to address the convention and formally accept his nomination as the Republican challenger to President Barack Obama for the White House.
Go to next video: McCain: 'US global leadership adrift'