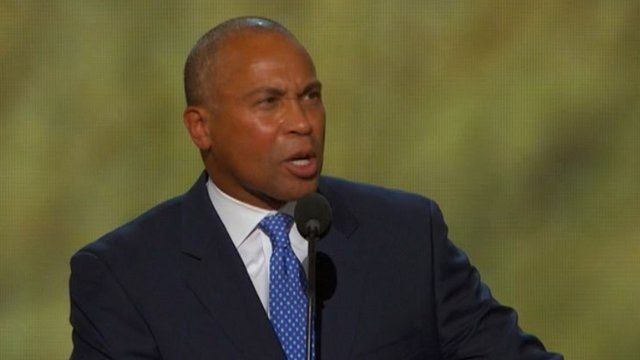 Video
Massachusetts Governor Deval Patrick enthuses Democrats
Massachusetts Governor Deval Patrick energised supporters of President Barack Obama on Tuesday, speaking at the Democratic National Convention.
Mr Patrick, who became governor of the state after the current Republican presidential challenger Mitt Romney left office, said his state was worse off after Mr Romney's tenure.
"Mitt Romney talks a lot about all the things he's fixed. I can tell you that Massachusetts wasn't one of them," he said.
"He's a fine fellow and a great salesman, but as governor he was more interested in having the job than doing it."
Mr Patrick then listed Mr Obama's accomplishments, including his healthcare reform law, the killing of Osama bin Laden and the bailout of the US auto industry.