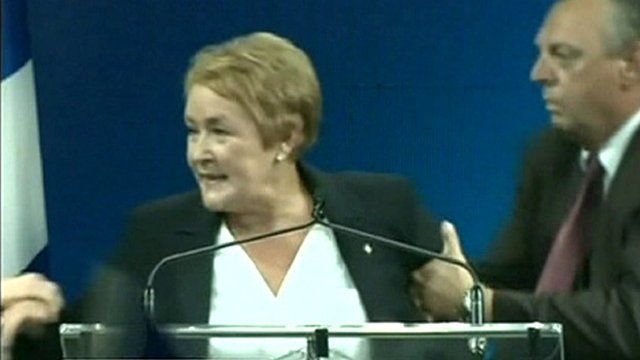 Video
One dead as gunman opens fire at Quebec election rally
One man has been killed and another person seriously wounded in the Canadian province of Quebec, after a gunman opened fire at the election rally where the separatist Parti Quebecois leader was addressing supporters.
The shooting followed preliminary results indicating the party was on course to form a minority government after nine years in opposition.
Parti Quebecois leader Pauline Marois was giving a victory speech in Montreal when shots were heard at the back of the hall.
As the suspect was led away, firefighters were called to put out a fire that had been lit outside the building.
Mike Wooldridge reports.