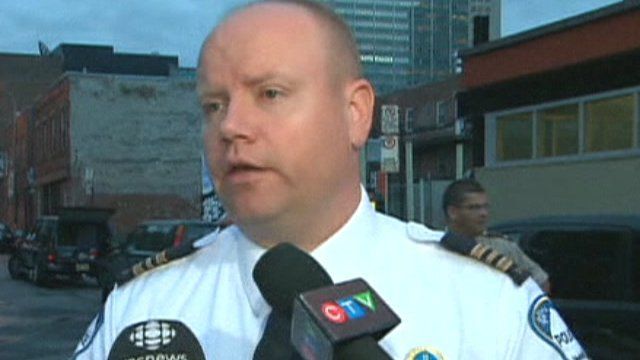 Video
Quebec shooting: Montreal police hold news briefing
A gunman has brought chaos to a separatist election victory rally in the Canadian province of Quebec, killing one man and wounding another.
PQ leader Pauline Marois was giving a victory speech in Montreal when shots were heard at the back of the hall.
Montreal Police Commander Ian Lafreniere said a man was later arrested.
He told a news briefing that a substance had been used to light a fire by the back door.
Go to next video: Chaos as gunman fires at election rally