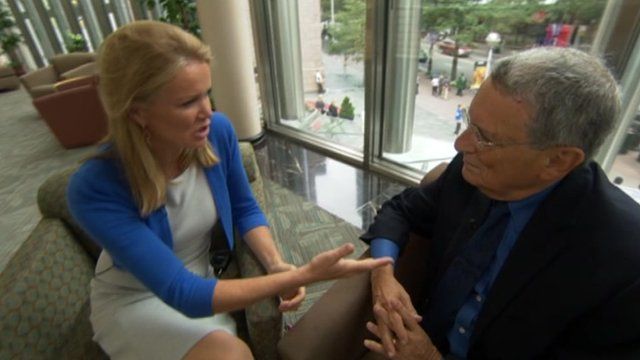 Video
Stan Greenberg: Clinton can do what Obama cannot
Former President Bill Clinton will speak on Wednesday at the end of day two of the Democratic National Convention.
Stan Greenberg, a Democratic pollster who has advised Mr Clinton, believes the former president can give credence to the idea that President Barack Obama has put the country back on track, better than Mr Obama can himself.
"Clinton has the unique position of being able to say - look - I've been there. Policies that rewards the middle class produce a stronger economy," he told the BBC's Katty Kay.