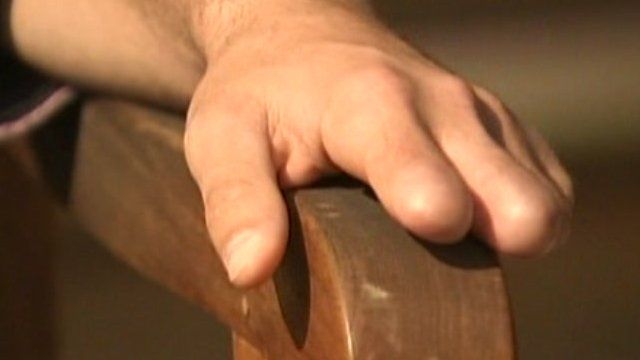 Video
Hans Galassi declines return of finger found in dead fish
A man who lost four fingers three months ago in a wakeboarding accident on Priest Lake, Idaho, has turned down the chance to be reunited with one of them.
Anglers found Hans Galassi's little finger inside a trout's gut when they were examining their catch, and gave it to police.
Sergeant Gary Johnson used the prints from the finger to track down its owner - but as Mr Galassi told the BBC, he declined the offer of its return.