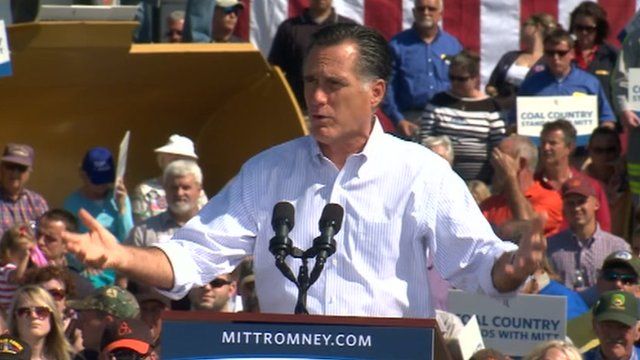 Video
Mitt Romney: US jobs data does not reflect reality
Republican presidential nominee Mitt Romney has told supporters that the fall in the US unemployment rate to 7.8% in September - from 8.1% in August - does not reflect the true state of the economy.
Speaking at a rally in the state of Virginia, Mr Romney said unemployment would stand at about 11% if people in the workforce when Mr Obama took office had not given up looking for work.
The presidential candidates have traded barbs over the Department of Labor's monthly unemployment report. The US economic recovery is seen as a key issue for voters ahead of the November election.
Go to next video: High school students stage mock debate