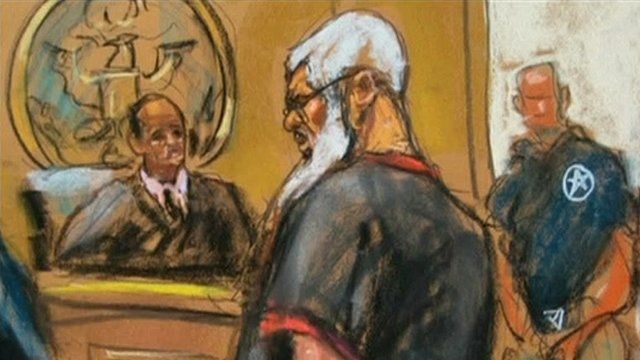 Video
Abu Hamza denies US terror charge
Radical Islamist cleric Abu Hamza has pleaded not guilty to terror charges in a New York court.
He told a judge that he denied charges that he conspired with US nationals to set up a terrorist training camp in the state of Oregon.
District Judge Katherine Forrest set a date of 26 August 2013 for Abu Hamza's trial, in which he will also face charges of abducting tourists in Yemen.
The BBC's Barbara Plett described the scene in court.
Go to next video: Reaction to Abu Hamza extradition