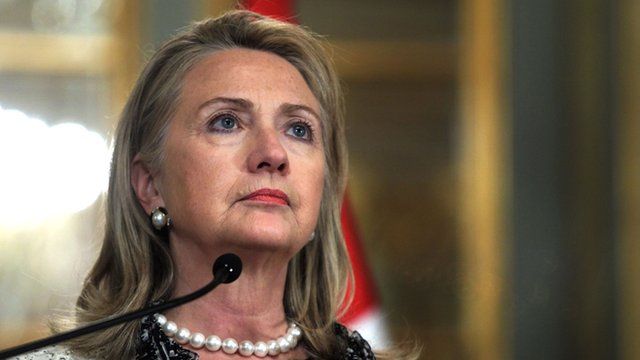 Video
Hillary Clinton takes blame for US deaths in Libya
US Secretary of State Hillary Clinton says she takes responsibility for the failure in security at the US consulate in Benghazi, where the US ambassador to Libya was killed last month.
It comes ahead of the second campaign debate between President Barack Obama and Republican candidate Mitt Romney.
Speaking during a visit to Peru, Mrs Clinton said she didn't think there was any need for "a blame game", saying the focus should be on finding the attackers.