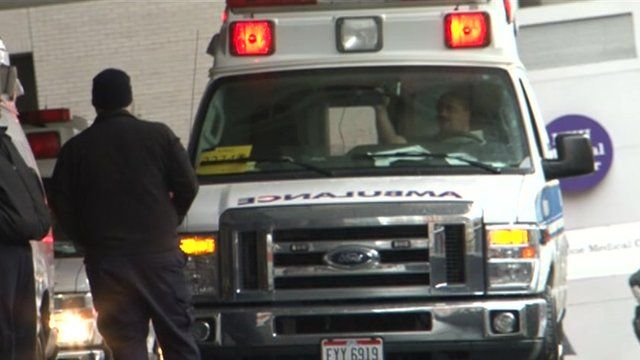 Video
NYU hospital staff evacuate patients amid Storm Sandy
The New York University Langone Medical Center in New York City was forced to evacuate some 260 patients on Monday night, while the massive storm system Sandy swept across the US East Coast.
As New York City was plunged into darkness and low-lying parts of the city flooded, the hospital's back-up generator also failed.
Some patients had to be carried down as many as 15 flights of stairs to ambulances waiting outside so they could be taken to other hospitals in the city.
The BBC spoke to hospital staff involved in the evacuation.
Go to next video: NY 'will not be repaired overnight'