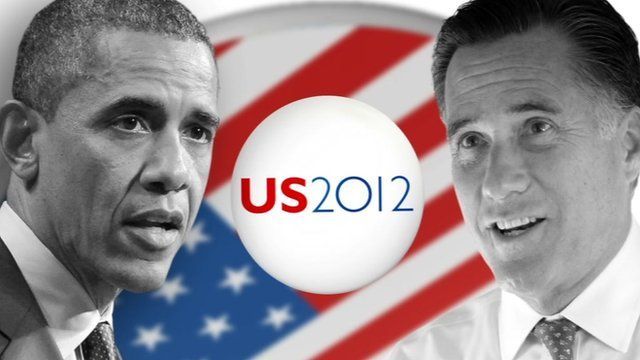 Video
Live: BBC US Election Night 2012
Follow every twist and turn of election night live with BBC News.
David Dimbleby is your guide in Washington DC as the race for the White House reaches its dramatic conclusion. By his side is Emily Maitlis, who has brought her giant touchscreen across the Atlantic to show you each and every result.
A panel of election night experts, led by BBC World News America's Katty Kay, are on hand to provide the latest analysis.
A team of BBC correspondents has been deployed to the crucial battleground states to find out why people voted as they did.
Jeremy Vine takes a look at how the night was won, how the campaign was lost and the impact the decision will have on the years ahead.