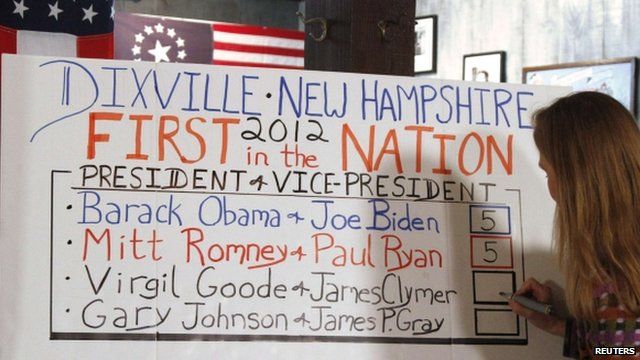 Video
All square: US rivals tie in Dixville Notch
Tens of millions of Americans are heading to the polls to decide whether to re-elect President Barack Obama or hand the job to Republican Mitt Romney - with many analysts saying the outcome is just too close to call.
They may well be right if the first official result from the election is anything to go by.
On the stroke of midnight, votes were cast and quickly counted in the tiny village of Dixville Notch and the result was a tie for the first time in its history, with five votes each for Mr Obama and Mr Romney.
For in depth coverage as the US goes to the polls: BBC US election special report
Go to next video: Groundhog Day for US campaign?