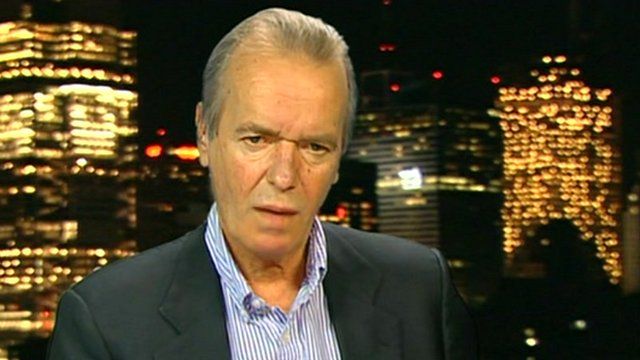 Video
Martin Amis 'depressed' by US election
Speaking on BBC Newsnight before polls shut, British author Martin Amis, who now lives in New York, said he was depressed and frightened by the US election, rather than excited.
He claimed that the Republicans have swung so far to the right that former President Reagan would be considered a "pariah" by the present party - and invited viewers to imagine a Conservative party in the UK which had moved to the right so much that it disowned Margaret Thatcher.
Mr Amis expressed dismay at extremism among Republicans: "Tax cuts for the rich", he said, "there's not a democracy on earth where that would be mentioned!"
The writer blamed the "deep irrationality of the American people" for the apparent narrow gap between the candidates.
Go to next video: US votes in neck-and-neck contest