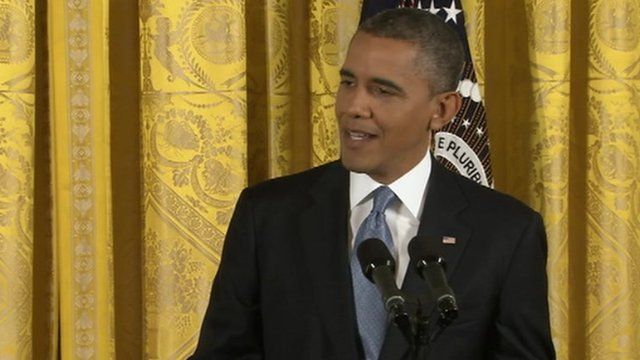 Video
Barack Obama calls attacks on Rice 'outrageous'
In his first press conference since being re-elected, President Barack Obama responded strongly to two senior senators who have criticised UN Ambassador Susan Rice's response to an attack in Libya that took the lives of four Americans.
Ms Rice is a potential candidate to replace Hillary Clinton as secretary of state. Senator John McCain and Lindsay Graham have said they would do everything in their power to block her nomination if Mr Obama tapped her to be America's next top diplomat.
After praising Ms Rice's work as "exemplary", the president said attacks on her over the Benghazi attack were "outrageous".
"As I've said before, she made an appearance at the request of the White House in which she gave her best understanding of the intelligence that had been provided to her," Mr Obama said.
"If Senator McCain and Senator Graham and others want to go after somebody, they should go after me."