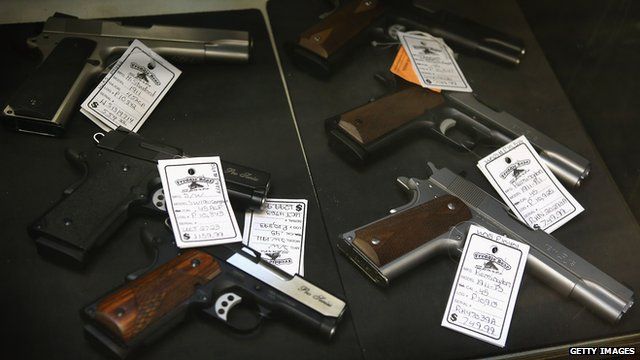 Video
Gun sales have risen since shooting, says gun shop owner
A gun shop owner from Colorado says gun sales have increased since the shooting in Newtown.
Dick Rutan, from Arvada's Gunners Den, told BBC Radio 5 live Up All Night that people were worried about attacks in their community.
US President Barack Obama has met with senior officials to respond to Friday's school shooting in which 20 children and six adults were killed.