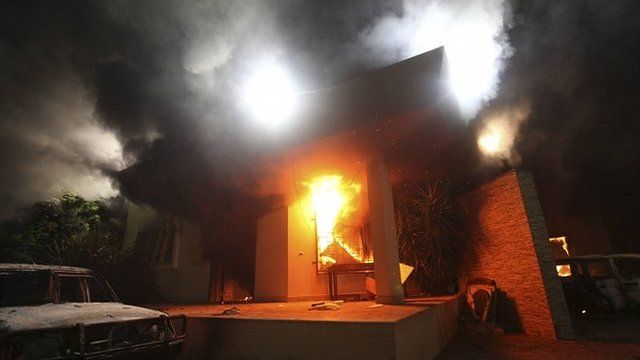 Video
Benghazi attack: US official Eric Boswell quits
A senior US security official has quit and three others are suspended after a report criticised their handling of an attack on the Benghazi mission.
The state department said diplomatic security chief Eric Boswell resigned and three other unnamed officials had been put on administrative leave.
US envoy to Libya Christopher Stevens and three other officials were killed in the attack on 11 September.
Adam Brookes reports from Washington.