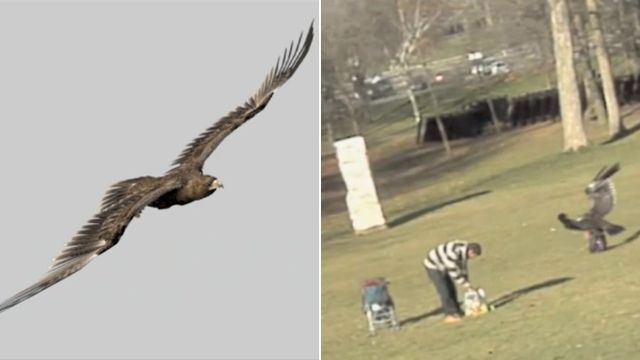 Video
Hoax eagle snatch video exposed as an animation
A Canadian animation college has revealed its students created a video which appeared to show a Golden Eagle snatching a baby.
It was made by students of Montreal's Centre NAD, as part of their work towards a degree in 3D Animation and Digital Design.
The video received millions of hits on YouTube and rapidly spread across social networks, with many people believing it to be real.
Centre NAD PR manager Claude Arsenault said no animals were used in the production, and the college was quick to reveal it as a hoax.
Go to next video: Crocodile's flying leap at swimmer