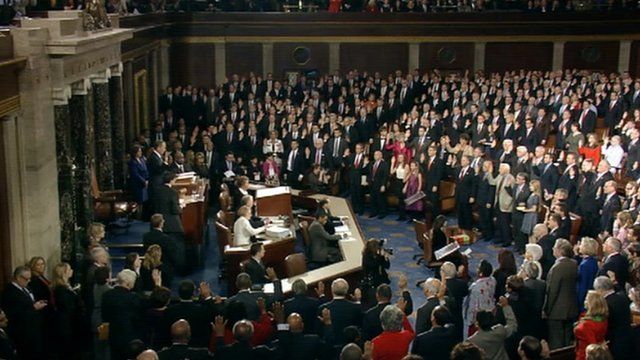 Video
The 113th Congress: Women, oaths, and John Boehner
The members of the new US Congress have been sworn in on the first day of the 113th session, including dozens of recently elected representatives and 13 new senators.
House Minority Leader Nancy Pelosi posed with female colleagues outside the Capitol before members of the Senate and House were sworn-in, and Speaker John Boehner was re-elected in a close vote.
The vote saw several Republicans vote against the Ohio congressman, or abstain, but not enough to derail his re-election bid. No Republican stood against him.
More battles over the US budget are expected in the coming term.