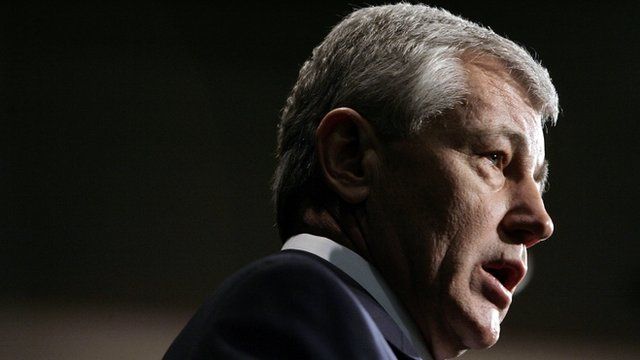 Video
Obama to pick Chuck Hagel as Pentagon chief
US President Barack Obama is to pick a maverick former Republican senator as defence secretary later, amid a political backlash over the nomination.
Chuck Hagel would replace Leon Panetta at the Pentagon, but Mr Hagel's fellow Republicans have voiced criticism over the Nebraskan's views towards Israel.
White House officials also say Mr Obama will pick his counter-terrorism adviser John Brennan as director of the CIA.
Both appointments must be confirmed by the Senate.
Rajesh Mirchandani reports from Washington