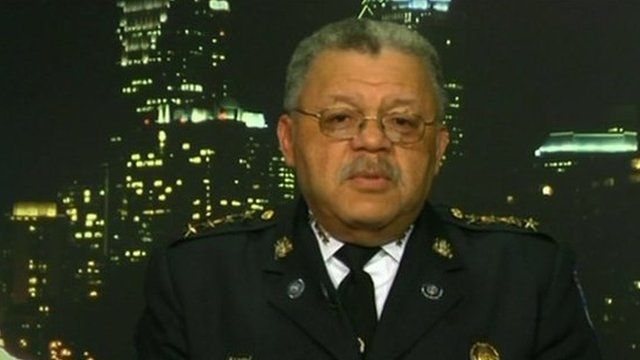 Video
Charles Ramsey: 'Guns do fall into the wrong hands'
Philadelphia Police Commissioner Charles Ramsey has said making it harder to buy guns in the US may help avoid future tragedies.
"Guns do fall into the wrong hands," Commissioner Ramsey said, adding that many guns used by criminals were originally purchased legally.
Speaking to the BBC's Katty Kay, Commissioner Ramsey also said that while measures such as background checks would not solve all the problems, they could be a good place to start.
A school shooting in Newtown, Connecticut, in December, in which 27 people and the gunman died, has revived the debate around gun control in the US.
Go to next video: Gabby Giffords speaks at Senate hearing