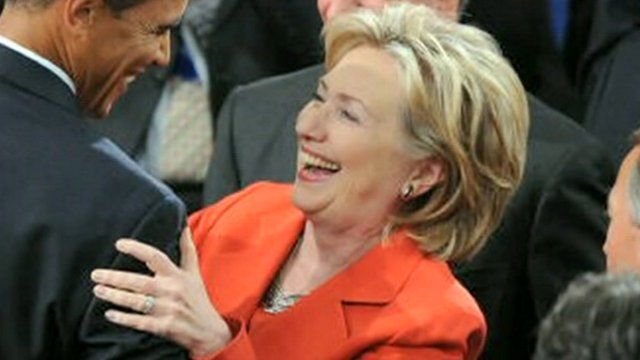 Video
Last day for Hillary Clinton
The BBC's Kim Ghattas looks back at Hillary Clinton's time in office as she stands down as US secretary of state.
Once seen as a divisive and polarising figure in American politics, Hillary Clinton is now one of the most recognised and respected women in the world.
After four years, she departs as Secretary of State with 70% approval ratings.
The BBC's Kim Ghattas reports.