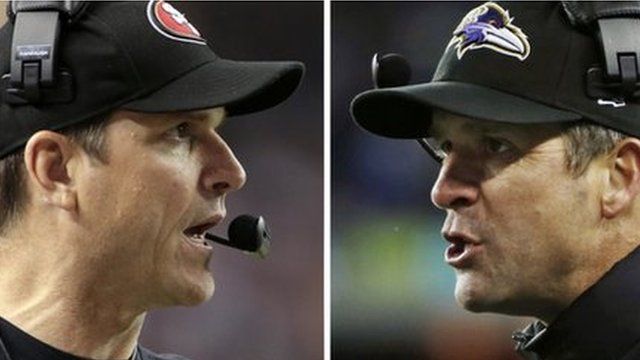 Video
Super Bowl XLVII: Harbaugh brothers in sibling battle
Super Bowl XLVII will be a family affair as San Francisco 49ers head coach Jim Harbaugh faces his older brother John, who leads the Baltimore Ravens into the match.
Sunday's game in New Orleans will not only be the first time that two brothers coach against each other in a Super Bowl, but also the first time it has happened in the championship game of any major US sport.
Psychologist Katherine Woolf from University College London spoke to the BBC's Zeinab Badawi about whether being a sibling changes the dynamics in a competitive situation like this - and how.
Viewers in the UK can watch Super Bowl XLVII live on BBC Two from 23:00 GMT on Sunday.
Go to next video: New Orleans gears up for Super Bowl