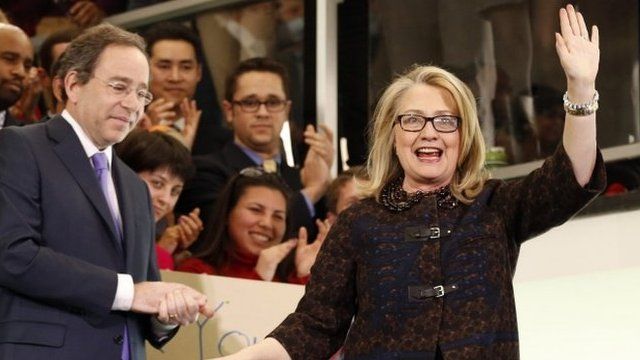 Video
Hillary Clinton says goodbye to state department
Hillary Clinton has addressed state department employees on her last day as America's top diplomat.
Mrs Clinton, 65, leaves the post after four years, visits to 112 countries and close to a million air miles.
Mrs Clinton told employees that it had been difficult saying goodbye and that she hoped they would continue to serve President Obama with the same commitment she had witnessed first-hand.
Go to next video: Clinton reflects on time in office