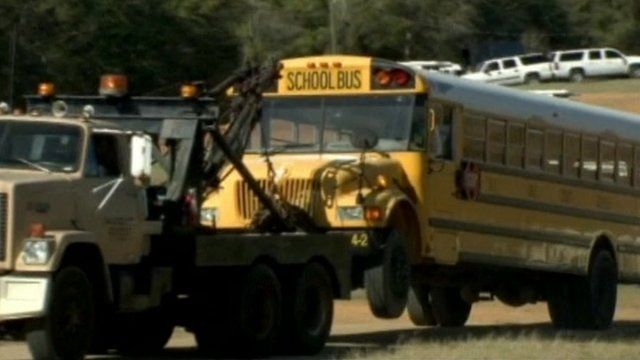 Video
Fifth day for Alabama hostage stand-off
Police in Midland City in the US state of Alabama are spending a fifth day negotiating with a man accused of holding a young boy hostage in a bunker.
Jimmy Lee Dykes, 65, is accused of boarding a school bus on Tuesday and shooting the driver before taking the five-year-old boy.
Officials say they are talking to Mr Dykes but have released no details of his demands.
Tim Allman reports.