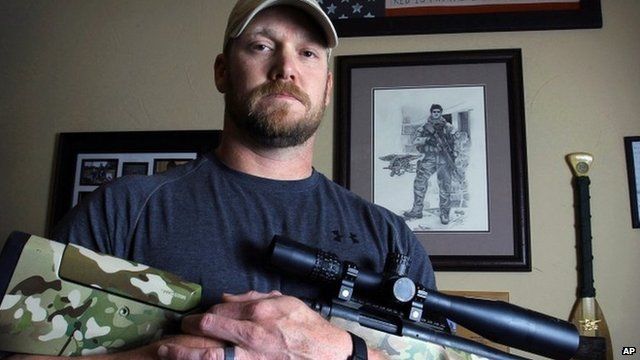 Video
Man charged with murdering American Sniper author Chris Kyle
Iraq war veteran Eddie Ray Routh, 25, has been charged with murdering ex-US Navy seal Chris Kyle and his neighbour Chad Littlefield.
Their bodies were found at found at Rough Creek Lodge range in Texas on Saturday.
Mr Kyle, 38, wrote the 2012 bestseller American Sniper, about the psychology of a sniper, in which he said that he had killed more than 250 people.
Sheriff Tommy Bryant said Eddie Ray Routh was apprehended without a struggle.
Go to next video: American Sniper author shot dead