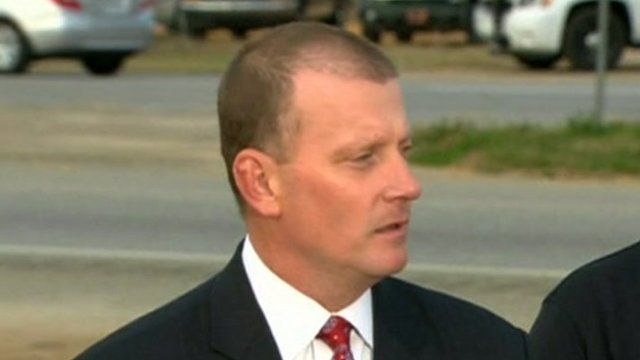 Video
Alabama hostage child 'was in imminent danger'
Police in the US state of Alabama have killed a kidnapper, saving his five-year-old boy captive from the bunker where he had been held for six days.
FBI agent Steve Richardson told a news conference Jimmy Lee Dykes, 65, was killed after negotiations deteriorated.
He had been keeping the boy, Ethan, in a storm shelter since last Tuesday after abducting him from a school bus and shooting dead the driver.
Mr Richardson said negotiations between officials and Dykes had deteriorated over the past 24 hours and that agents had decided to move in as they felt the child was in imminent danger.
"The child appears physically unharmed", he added.