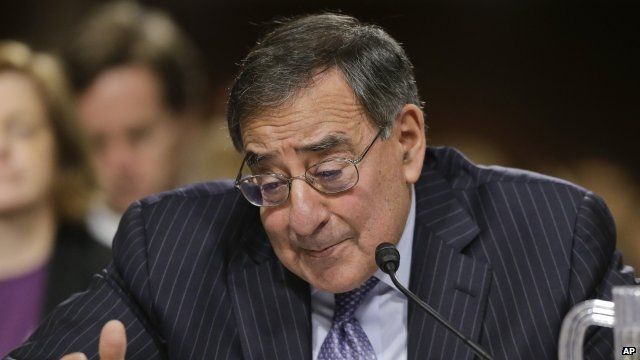 Video
Panetta quizzed over arms for Syria rebels
The US defence secretary has acknowledged for the first time that he supports arming Syrian rebels, in response to a question from Republican Senator John McCain.
In testimony to Congress, Leon Panetta said he still supported the supply of weapons to rebels fighting forces loyal to Syrian President Bashar al-Assad.
The plan was proposed by then-Secretary of State Hillary Clinton and David Petraeus, then director of the CIA, but reportedly rebuffed by the White House.
The US has so far offered only diplomatic backing to Syria's rebels
Go to next video: Living and working in war-ravaged Homs