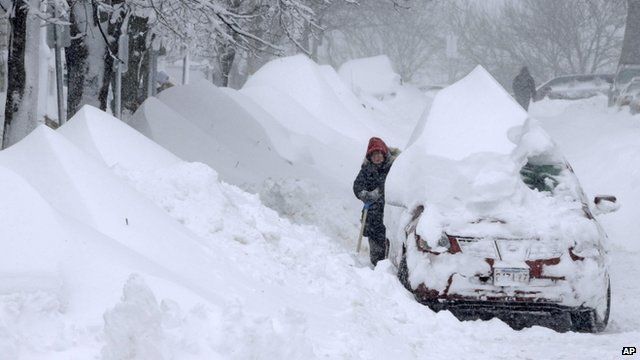 Video
Snow brings parts of US and Canada to a standstill
A major snowstorm has brought swathes of the north-eastern US and eastern Canada to a standstill, leaving about half a million homes without power.
High winds and blizzard conditions have emptied the centre of Boston and Massachusetts Governor Deval Patrick has banned all non-essential traffic.
Millions of people across New England have been warned to stay indoors. The region's airports are closed.
Many areas are under two feet (60cm) of snow and more snowfalls are expected.
Clare Burton reports.
Go to next video: US north-east battered by snowstorm