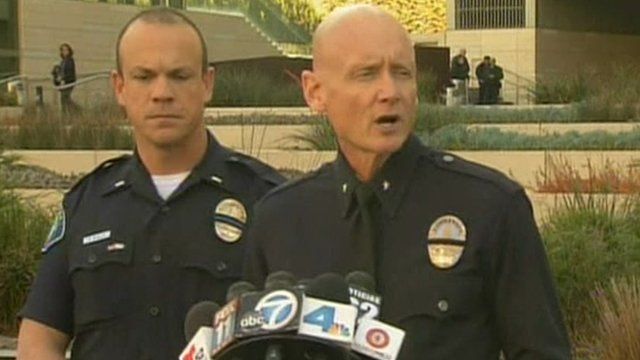 Video
Former LAPD police fugitive urged to surrender
Los Angeles police has urged a fugitive former policeman suspected of three murders to surrender, saying "enough is enough".
US police are surrounding a mountain cabin where a former Los Angeles policeman accused of three murders is thought to be hiding after a shoot-out.
At least two officers were wounded in an exchange of fire with a gunman believed to be Christopher Dorner.
A spokesman for LAPD, Commander Andrew Smith, said officers are working to apprehend the suspect and take him into custody without further bloodshed.
Go to next video: 'Fugitive LA cop' in shoot-out