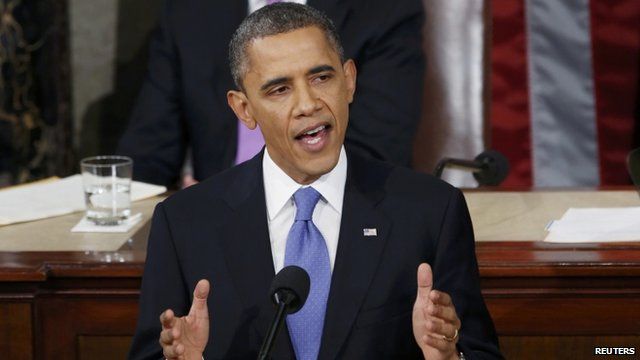 Video
President Obama's State of the Union address
President Barack Obama has pledged in his annual State of the Union speech to revive the sluggish US economy by creating "good, middle-class jobs".
The Democratic president promised "smarter" rather than bigger government for "the many, and not just the few".
He also called for efforts to reduce gun violence and urged bipartisan immigration reform.