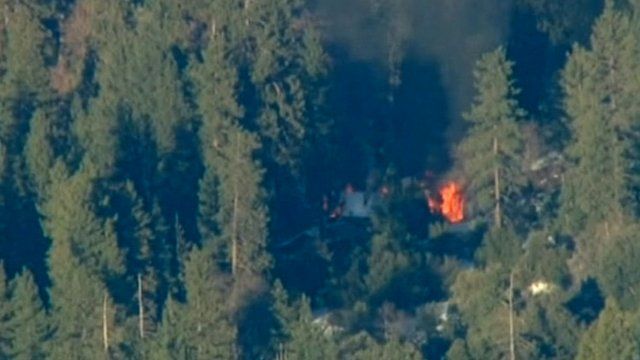 Video
Los Angeles police say no body found in cabin
Police in California have denied reports that a body was found in a burnt-out mountain cabin where a man believed to be a ex-policeman accused of three murders was holed up.
Flames were seen rising from the cabin, as a police Swat team went in.
There were initially reports that a burnt body had been found, but police say the remains of the cabin have yet to be searched.
The gunman was believed to be Christopher Dorner, 33, a former member of the Los Angeles police force.
Alastair Leithead reports from Big Bear Lake east of Los Angeles.
Go to next video: Ex-LAPD officer urged to surrender