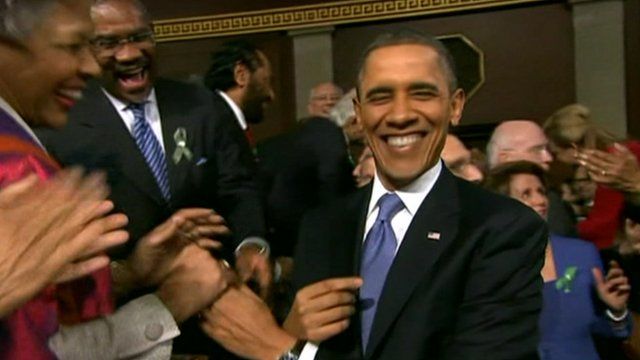 Video
State of the Union: Obama pledges to reignite economy
In his first State of the Union address since re-election, US President Obama urged members of Congress to work together on deficit reduction, spending cuts and tax reforms.
He stressed the need to reduce violence across the country and called for stricter gun controls.
He also said America's war in Afghanistan would be over by the end of 2014 and 34,000 American soldiers will be brought home over the next year.
Steve Kingstone reports.
Go to next video: State of the Union in full