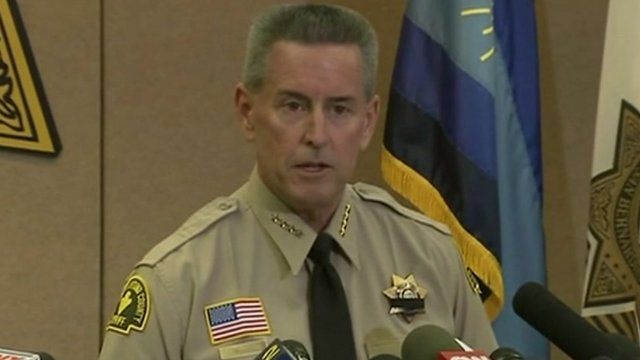 Video
Police: Christopher Dorner shoot-out 'like a war zone'
Police in California say they have found charred remains in the rubble of a burnt-out cabin where a murder suspect was believed to be hiding.
The fire appears to have ended a six-day manhunt for Christopher Dorner, a former Los Angeles policeman who had barricaded himself in and exchanged gunfire with police.
Speaking at a news conference, San Bernardino County Sheriff John McMahon said the scene was "like a war zone". And he said police did not "intentionally" set fire to the cabin.
Forensic tests will be conducted to determine whether the charred remains are those of Christopher Dorner.
Go to next video: Body found after manhunt gun battle