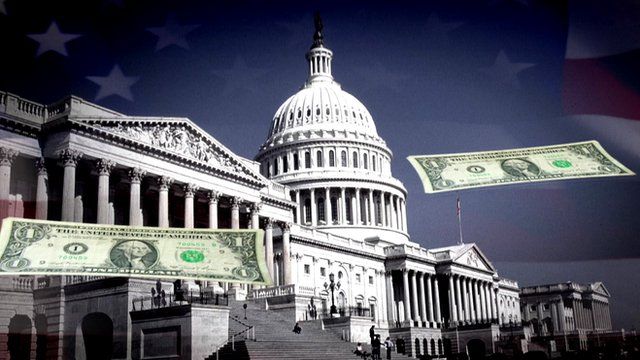 Video
US budget talks end without deal
President Obama says a series of government spending cuts due to come in on Friday are "dumb and arbitrary", and the IMF has warned they could affect global economic growth.
The package, called "the sequester", was drawn up two years ago to shock US politicians into finding better ways of balancing the books.
But US political leaders have left last-ditch talks at the White House without a deal to prevent them coming into force.
Michelle Fleury reports from Norfolk, Virginia.
Go to next video: Obama calls cuts 'dumb' and 'arbitrary'