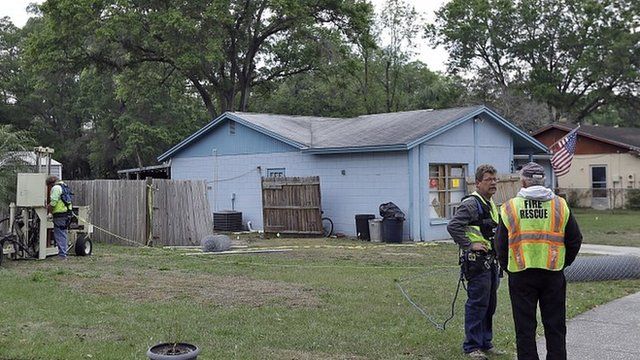 Video
Florida sinkhole: Search for Jeffrey Bush called off
Rescue teams in Florida have called off their efforts to recover the body of a man swallowed by a huge sinkhole under his home.
Jeffrey Bush, 36, who is presumed dead, disappeared into the sinkhole that engulfed his bedroom while he slept on Thursday night.
The house, in the suburbs of Tampa, will be destroyed, officials said.
Beth McLeod reports.