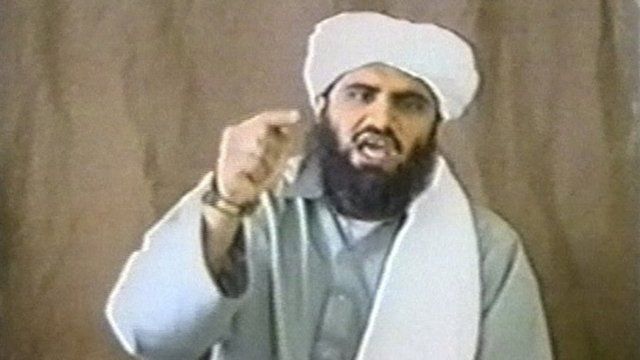 Video
Sulaiman Abu Ghaith to be tried in New York
A man described as a spokesman for Osama Bin Laden has been arrested and will be tried in New York City, the US has confirmed.
Sulaiman Abu Ghaith was captured within the last week in Jordan, Congressman Peter King said on Thursday.
Mr Abu Ghaith is Bin Laden's son-in-law and played a role in plotting the attacks of 9/11, US officials said.
David Willis reports.