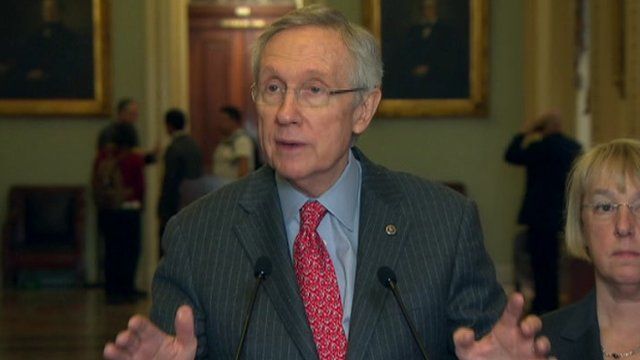 Video
Reid: 'Assault weapons ban does not have 60 votes'
US Senate Democratic Majority Leader Harry Reid has said a proposed ban on assault weapons is being removed from a gun control bill because it will not attract the 60 votes needed to pass the chamber.
The announcement comes after the Senate judiciary committee narrowly approved the measure last week.
The move to drop the assault weapons ban illustrates the uphill battle faced by the White House in its drive for new gun regulations, after a school massacre that killed 26 people in Connecticut in December.
Go to next video: How easy is it to buy a gun in Texas?