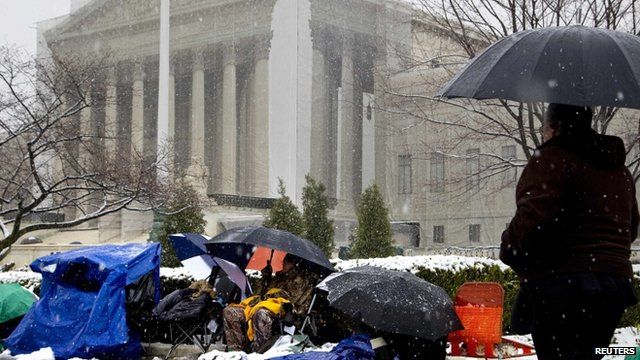 Video
US justices consider gay marriage
The US Supreme Court is to consider two landmark cases on gay marriage in back-to-back-hearings.
On Tuesday, the justices will weigh a California constitutional amendment banning same-sex unions, passed after gay marriage became legal there. On Wednesday, a federal law defining marriage as between a man and a woman only, for the purpose of taxes and benefits, is up for review.
The court is expected to hand down its ruling by the end of June.
Jane Little reports.
Go to next video: Paris rally against gay marriage