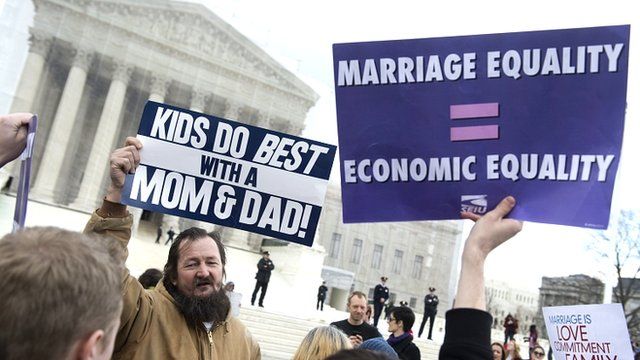 Video
US Supreme Court debates California's gay marriage ban
Supporters and opponents of same-sex marriage have gathered at the US Supreme Court in Washington as it considers a legal challenge brought by two gay couples from California.
The issue has divided America with nine US states allowing same-sex marriage and 38 banning it - although some do allow civil unions.
As Steve Kingstone reports, there were arguments between the antagonists.
Go to next video: Hot tempers outside US Supreme Court