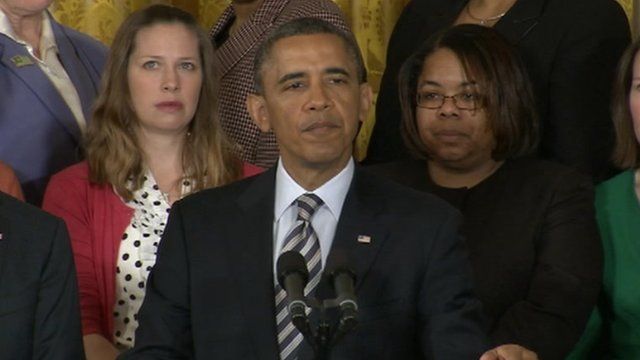 Video
Obama: 'Shame on us' if we forget Newtown shooting
As Congress plans to take up some gun regulation measures next month, President Barack Obama is calling for their passage at a White House press conference.
He spoke alongside mothers who support firearms control, some of whom had family members killed by gun violence.
Mr Obama said that despite opponents' efforts to "run out the clock" on such efforts, Americans had not forgotten the impact of the massacre last December in Newtown, Connecticut.
"Less than 100 days ago that happened, and the entire country was shocked," Mr Obama said. "And the entire country pledged we would do something about it and that this time would be different. Shame on us if we've forgotten."
He spoke as court papers showed the young man who killed 27 people in the Newtown shooting owned an arsenal of weapons and ammunition.