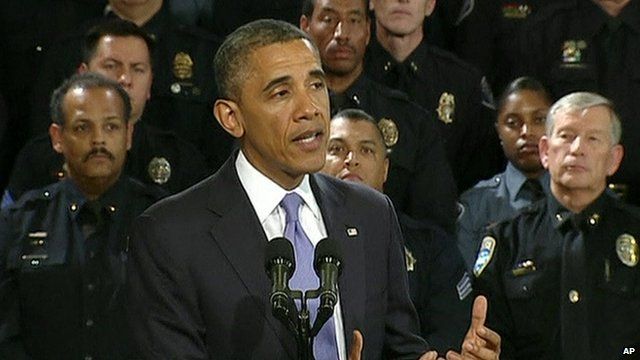 Video
US gun control: Obama says stricter background checks common sense
President Barack Obama has travelled to Colorado to push Congress to revive the stalled national gun control debate.
He praised Colorado for passing strict new gun measures, despite its culture of gun ownership.
Speaking at the Denver Police Academy, he said mandatory background checks for gun owners were just "common sense".
Go to next video: Stallone joins gun control debate